Cascade Locks: Oregon's Last Homely House
Cascade Locks, a town located in the Columbia River Gorge lies along the Pacific Crest Trail which runs from southern California, along the Sierra Nevadas and the Cascades, to British Columbia. Cascade Locks is the only town along the entire PCT trail, thus it is significant to many hikers as a place of refuge and care. It is as a marker of the last leg of their journey. The trail center and surrounding site provides showers, campsites, and space for dining and gathering away from the elements that hikers have been enduring for weeks prior. As the first building hikers will have encountered since the start of their their journey, the center is a  refuge and uses referential forms from culture and Cascade Locks. The site design itself draws on the natural form and organization found in a cell.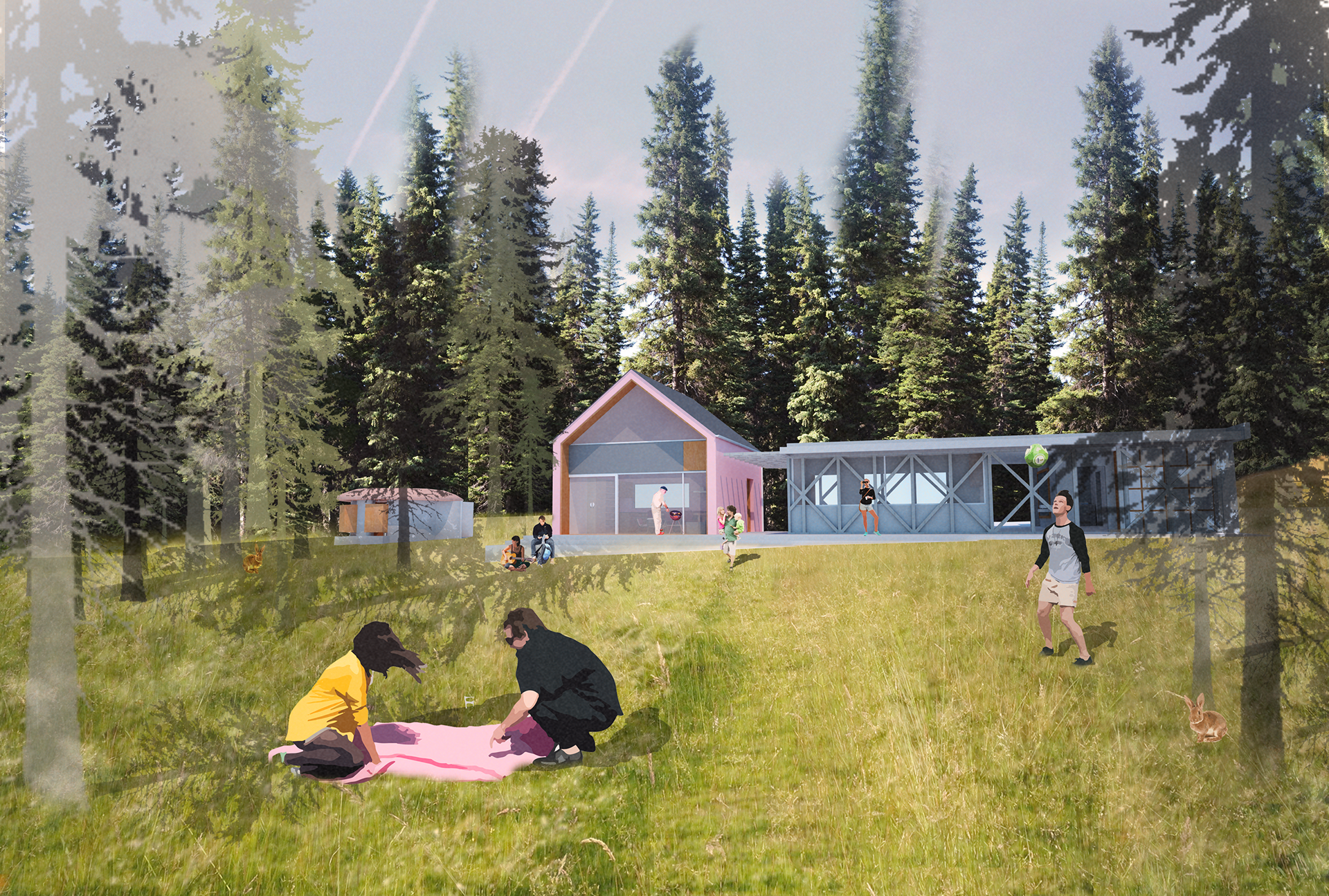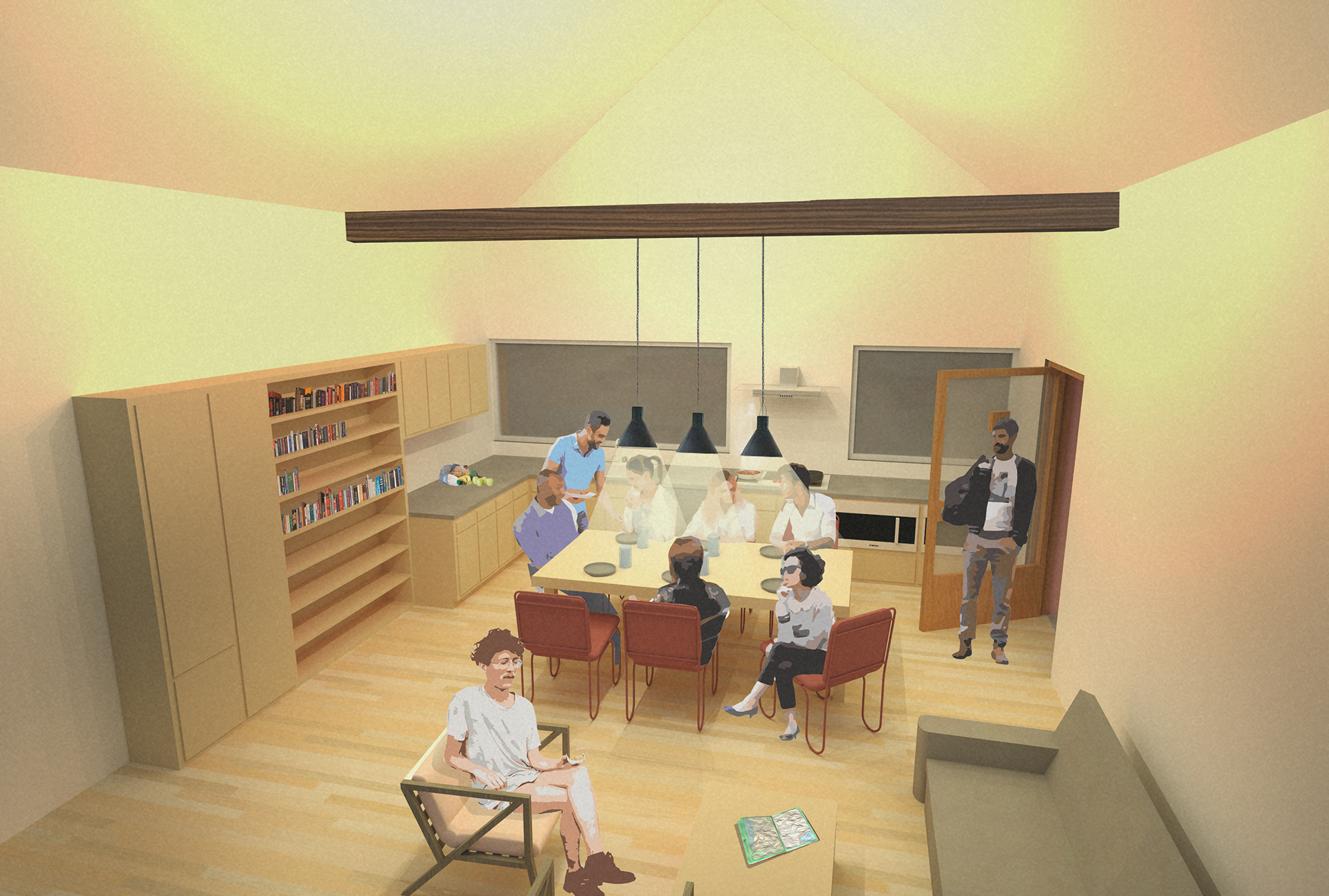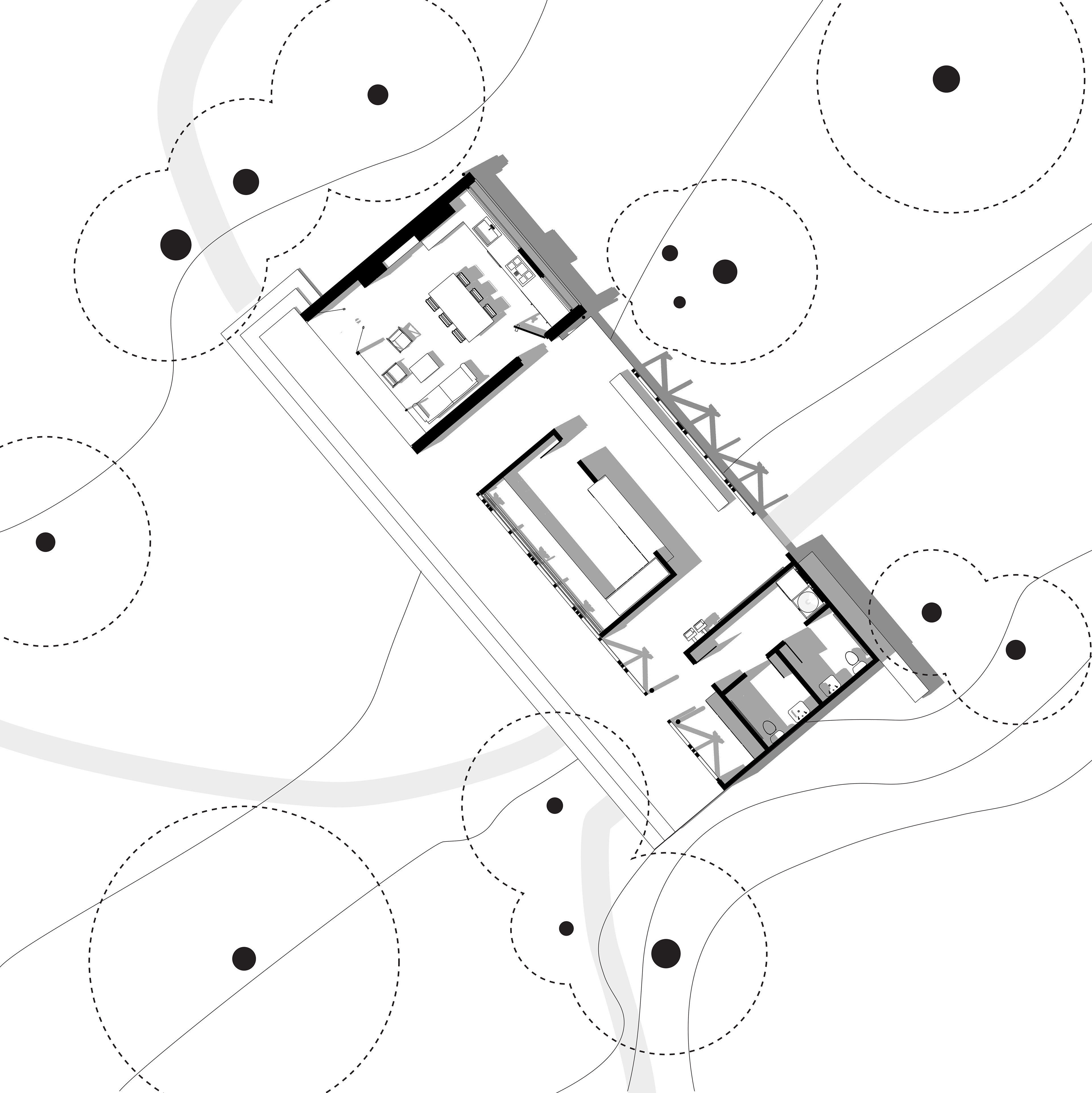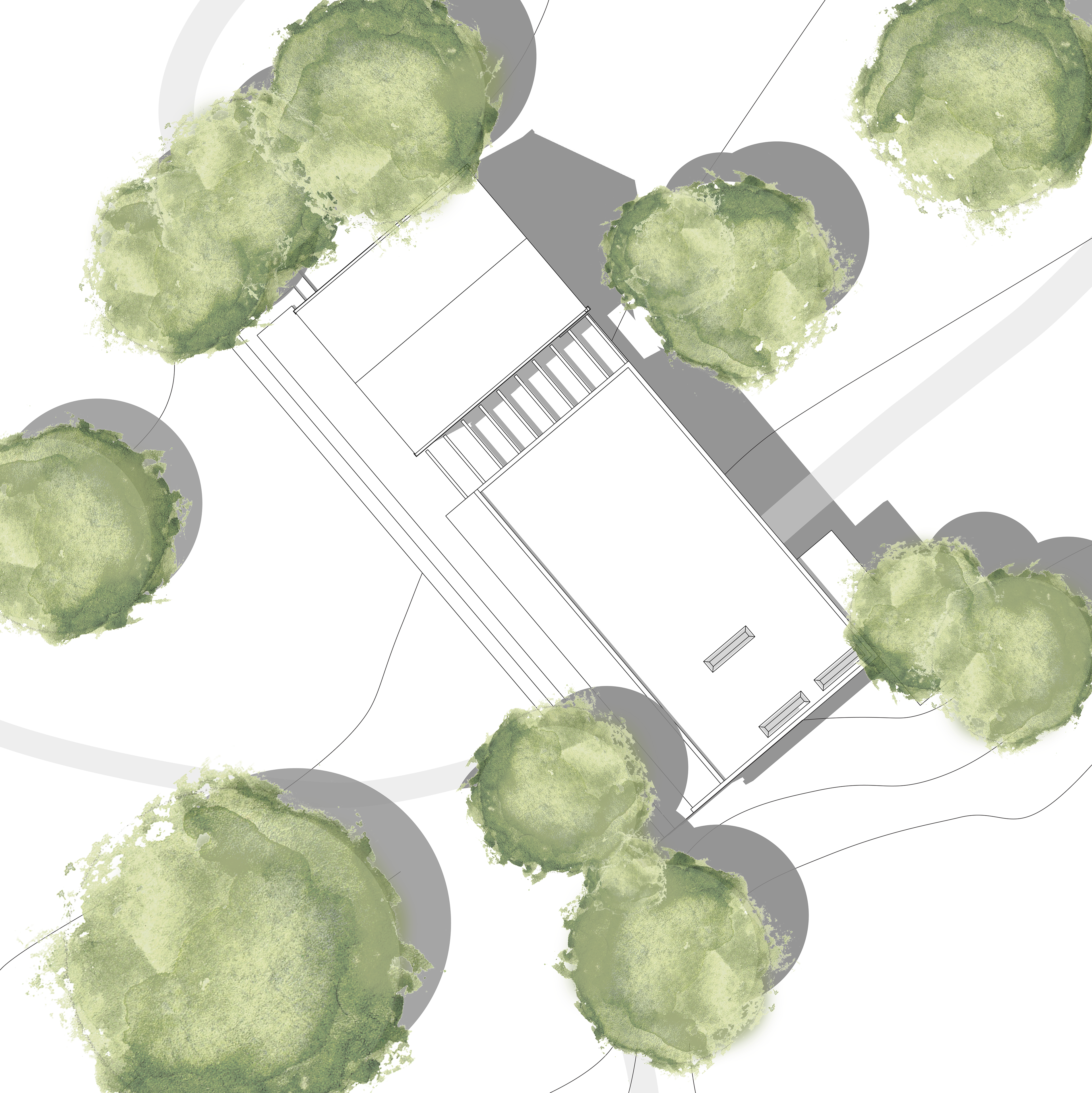 SHOWERS

The program for this visitor's center called for the inclusion of showers. In the idyllic Columbia Gorge setting, it made sense to celebrate our spring and summer climate with an outdoor shower.